Professional Service Guaranteed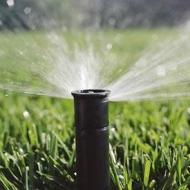 San Diego sprinkler repair service provides its clients with a variety of services. We consider our professionals experts in repairing and replacing valves, heads, sprinklers, drip, and timers. We are certified and trained with several years of experience. There isn't a type of drip irrigation or sprinkler system that we are unable to service. Our work comes with a five-year warranty which guarantees customer satisfaction. If you desire a genuine repair professional who will fix your system quickly and correctly the first time around, you've arrived at the right destination.
In order to maintain that gorgeous landscape and keep those water bills at a minimum, we recommend having your sprinkler system checked in the spring and fall. No matter how new your system is it will require regular maintenance to keep it running at top performance. San Diego sprinkler repair professionals believe in using only the highest quality applicator and line nozzles to ensure that your water is used most efficiently. Routinely changing the nozzles will prevent major problems in the future with your system.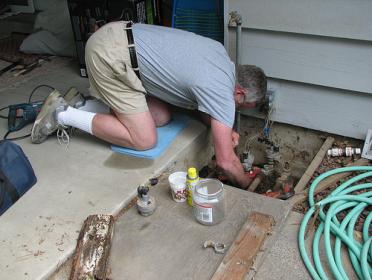 If you notice a damp area you may have a defective sprinkler head or broken sprinkler. A broken sprinkle will consume more water than any other part of your system. If this problem occurs call us here today at San Diego sprinkler repair services.
A sprinkler system that has very little or no water pressure may have a defective sprinkler valve. Our company carries all types of valves which all come with a five-year warranty. If you have a sprinkler valve that is stuck open don't worry we will service your system 24 hours a day in case of an emergency.

---
Garden Perspective!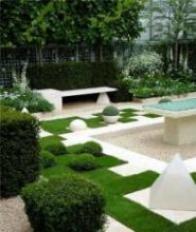 Here at San Diego sprinkler repair our experts use top-notch pipes and fittings as well as the highest quality primer and glue for our pipe preparations. We offer Irrigation repair services on small and large poly hoses and pipes. The poly we use is compatible with almost every type of water distribution device. Using mp rotators and adjustable emitters will save you a lot of money by distributing the precise amount of water on your lawn and garden that will help plants, flowers, and shrubs flourish, giving you a picture perfect landscape.
Landscaping - Sod Lawns - Planting - Outdoor Lighting - Stone Work - Outdoor Tiling
---
Proudly providing sprinkler repairs for all of San Diego: 92149, 92150, 92152, 92155, 92158, 92159, 92160 and more
Advantages Of A New Sprinkler System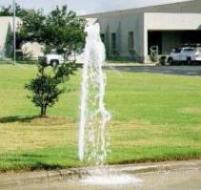 San Diego sprinkler repair technicians can fix your old sprinkler system or install a new one. We believe in using only the highest quality parts for repairs, preventing the same problems with your system from reoccurring. When we install a new sprinkler system we recommend having it maintained twice a year to ensure optimal performance. San Diego sprinkler repair will keep your sprinkler system running like new. We are confident we can work quickly and get it done right the first time. That is why all of our work is guaranteed. So if you want a sprinkler repair service that guarantees the customer's satisfaction, call us today.